Our Past Board Members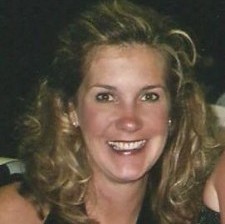 Sandy Breault FBI-PAS
Sandy Breault has been with the FBI for 29 years and as the Division's Media & Community Outreach Coordinator is responsible for all the local and national media inquiries for the Omaha Division, as well as the Division's outreach programs. The outreach programs include the FBI Citizens Academy Program; serving as the FBI's liaison to the FBI Citizens Academy Alumni Association; Junior Special Agent Program and other Youth Programs; Community Relations Executive Seminar Training (CREST) programs and all tour and speech requests for the Omaha Division.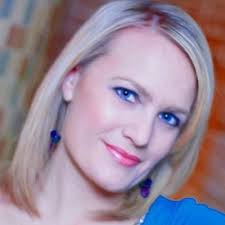 Kristi Andersen Secretary
Kristi Andersen is the Director of Communications for the Metropolitan Entertainment & Convention Authority and is responsible for all external and internal communications and media relations for two of Omaha's largest entertainment venues-CenturyLink Center Omaha and TD Ameritrade Park Omaha. Before taking this position, Kristi served as the Nebraska Press Secretary for United States Senator Mike Johanns. However, the majority of her professional career has been spent as a television news anchor and reporter. Kristi is an award-winning journalist who has worked for television stations in Michigan, Ohio and Nebraska. Kristi has served on the Omaha FBICAAA Board for the past three years.
Jim Clark Treasurer
---
Bob Kully Board Member
Roddie Miller Board Member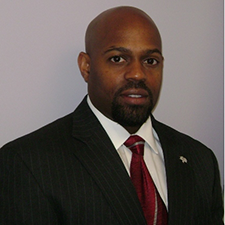 Earl Redrick Membership Coordinator
Earl Redrick joined the U. S. Department of Housing and Urban Development (HUD) in December of 2002. He currently serves as the Field Office Director for HUD's Omaha, NE office. In this position, Earl serves as the principal staff person and agency representative for a full service field office with jurisdiction throughout the state of Nebraska. Earl oversees the administration of HUD services, outreach activities and program delivery to customers, partners and communities throughout the state, which totaled approximately $225 million in 2015. He also serves as a liaison to federal, state and local elected officials, municipal leaders and managers, stakeholders, community representatives and customers. Earl has served in a number of roles during his tenure with the Department. While assigned to the Fort Worth Regional Office, he performed duties as an Equal Opportunity Specialist in the Office of Systemic Investigations, and he served as an Investigator in the Office of Fair Housing and Equal Opportunity (FHEO). Prior to his assignment in Omaha, Earl was assigned as the FHEO Intake Branch Chief, managing HUD's Region VI (AR, LA, TX, OK, and NM) fair housing complaints intake division. Earl holds a BA and MBA from Dallas Baptist University, and he is a 2013 graduate of the acclaimed Excellence In Government Fellows program taught by the Partnership for Public Service. Earl is a 21-year retired Army veteran, who is passionate about community service. Earl has volunteered at numerous community and non-profit organizations during his professional career, and he currently volunteers his time and efforts in Omaha and the surrounding communities by serving as a: Board Member of the Omaha Home for Boys; member of the local Federal Executive Association (FEA); mentor with Partnership 4 Kids; anti-bullying/prejudice reduction facilitator with the Anti-Defamation League of Omaha; federal agency advisor to Heartland My Brother's Keeper (MBK) Collaborative, and now board member of FBICAAA-Omaha. Earl graduated the FBICA in 2015.
Carrie Greening FBI – Community Outreach Specialist
Tom McBride Board Member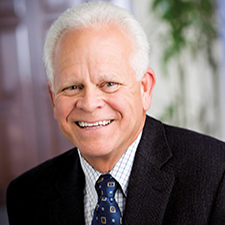 Bob Lembke Board Member
Bob is a Principal and Shareholder of SilverStone Group, heading up their construction industry group. He's been in the insurance & risk management field for 30+ years, spending 16 of those years with Peter Kiewit Sons' as Director of Risk Management. Following a short-lived retirement, he was the owner of a private risk management consulting service. He joined SilverStone in 2009.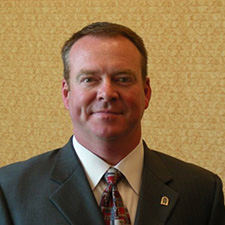 Tony Moody President
Tony Moody Brings Track Record as GM of #1 Embassy Suites Hotel for Last Three Years
SPRINGFIELD, Mo. – Dec. 18, 2012
–
John Q. Hammons Hotels & Resorts
today announced Tony Moody's appointment to regional vice president, responsible for overseeing operations of 16 hotels in six states in the Midwest and South. The 27-year hospitality veteran most recently served as general manager of John Q. Hammons' La Vista Complex in Nebraska, near Omaha, boasting 503 guest rooms/suites, 82,000 square feet of flexible meeting and convention space, and more than 250 associates. Moody will report to Joe Morrissey, senior vice president of operations for John Q. Hammons Hotels & Resorts' national portfolio of 78 hotels in 24 states. Springfield, Mo.-based John Q. Hammons Hotels & Resorts is the largest private, independent owner and manager of hotels in the United States.
"Achieving the accomplishment of #1 Embassy Suites Hotel in the world is no small feat. Tony confidently led his team in securing that honor at the La Vista Complex for the last three years," Morrissey said. "With Tony's appointment to regional vice president, we are unlocking his vast potential to maximize team performance across a broader franchise and geographic footprint."
Moody's expanded responsibilities include product quality, operations efficiencies, financial performance and talent management on behalf of select John Q. Hammons' Courtyard by Marriott, Embassy Suites Hotels, Hampton Inn, Holiday Inn, Residence Inn, and Sheraton branded properties in Arkansas, Kentucky, Missouri, Nebraska, South Dakota and Tennessee.
Over his 18 years with John Q. Hammons Hotels & Resorts, Moody successfully opened five hotels and one conference center in Arkansas and Nebraska. He is active in the communities in which he serves. A sampling of his accolades and community involvement includes:
Nebraska Tourism Commissioner 2012-2016 (Governor's appointment)
Chairman of the board, Special Olympics USA
President, Nebraska Big Brothers and Big Sisters Board of Directors
Corporate Achievers, National Multiple Sclerosis Society
Nebraska Restaurant Association, Hotelier of the Year
"Mr. Hammons' example continues to be a regular source of inspiration to me, and I look forward to my expanded role within the organization to deliver on his legacy of excellence on a larger scale," Moody said.
About John Q. Hammons Hotels & Resorts
Springfield, Mo.-based John Q. Hammons Hotels & Resorts is the largest private, independent owner and manager of hotels in the United States, representing brands such as: Chateau on the Lake Resort, Spa & Convention Center; Courtyard by Marriott; Embassy Suites Hotels; Hampton Inn & Suites; Hilton; Holiday Inn; Homewood Suites by Hilton; Marriott; Plaza Hotels Collection; Radisson; Renaissance; Residence Inn by Marriott; and Sheraton. With a portfolio of 78 hotels representing nearly 19,000 guest rooms/suites in 24 states, John Q. Hammons Hotels & Resorts' properties are dominant in their markets. Founded on the extraordinary vision of John Q. Hammons and built on his legacy of excellence spanning more than 50 years, John Q. Hammons Hotels & Resorts has become one of the most recognized and award-winning companies in the hospitality industry. Built to be the best, John Q. Hammons Hotels & Resorts continues to set the standard in hospitality management and hotel development. For more information about John Q. Hammons Hotels & Resorts, visit the company's website at www.jqhhotels.com or www.facebook.com/jqhhotelsresorts.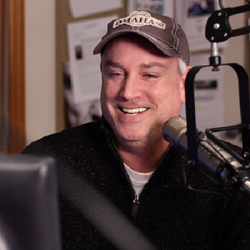 Chris Chapman Board Member
Chris is the morning host on Star 104.5, joining the staff in 2012. A native Mainer, he has been in radio since the late 80's with stops around New England, Albuquerque, the Four Corners, and Minnesota. Chris is a docent with the SAC Museum in Ashland, sits on the Nebraska MS Society Leadership Council, and can be found emceeing many charity events around Omaha. He was the director of the 2010 Great Minnesota Air Show and 2013 St. Cloud Air Show, and has been a Big Brother, Boys & Girls Club Coach, and a Jaycee. Chris can also be heard as PA announcer for the Omaha Storm Chasers.
Kevin Nokels Board Member