Our Members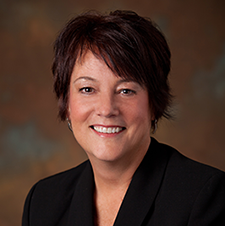 Sharon Rasmussen President
Sharon is the Director of Professional Services for Midlands Choice. Her primary responsibilities include Human Resources and Facilities, as well as Corporate Philanthropy and Community Involvement. Sharon has a bachelor's degree in business administration with an emphasis in management. She is serving a third term as a Board member for Skutt Catholic High School, was previously a member of the Breast Cancer Awareness Board in Omaha, the Foster Care Review Board, and currently volunteers for many organizations in the Omaha area.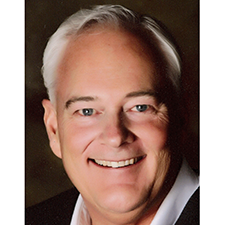 Jim Hanson Vice President and Secretary
Jim Hanson Jr. Bio and InTouch Business Description:
Community Involvement
Jim Hanson Jr. is past President of Downtown Omaha Rotary Club. He is currently one of five members on the Dealer Advisory Board (DAB) for Samsung USA. Jim Jr. was appointed to the board of Workforce Development by Mayor Mike Fahey in 2003 and was involved in the restructure to the now Heartland Workforce Solutions for which he is past Chair and on the Executive Board. Jim is on the Mid America Council Boy Scout board. Jim is also the on the Executive board and Special Projects Director of "The First Responders Foundation Board" and was part of the team that started Supportblue and the 9/11 "Minute of Silence". Jim and his wife Rose are also contributors and volunteers for the Nebraska Humane Society. Activities in the past include: Big Brothers/Big Sisters volunteer, Junior Achievement volunteer and Past Distinguished and Outstanding President for Mid-City Optimist club.
Business Description
InTouch Communications was founded in 1996 by Jim Jr., with the focus on providing our customers with long distance alternatives. The company was founded with three employees. As our solutions offerings increased, so has our staff. InTouch now has ten employees and is currently the leading Telecommunication Solution Provider (TSP) in the Midwest. inTouch is the largest Samsung dealer in 7 states and has won the excellence award from Samsung for the past 4 years.
Personal
Jim has been married to Rose for 19 years and has 4 children (Liz (37), Jon (34), Ryan (25) and Grant (22) and one grandchild Aidan (12).
Jim and Rose like to travel. Jim and Rose are members at Oak Hills where Jim likes to golf and Rose likes to sit pool side.
Randy Cairns Des Moines Vice President
---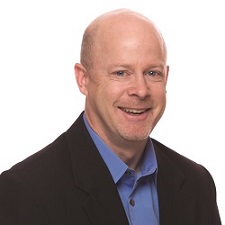 Mark McGregor Membership Coordinator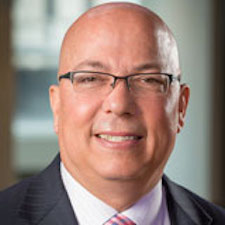 Kelly Walters Treasurer
Kelly A. Walters joined Kuehl Capital Holdings, LLC as a partner in 2015. Mr. Walters served as President and Chief Executive Officer of Supertel from April 2009 to March 2015 and continues to serve on the Board of Directors. Prior to Supertel, Mr. Walters was Senior Vice President for North Dakota-based Investors Real Estate Trust (IRET), a self-advised equity real estate investment trust, from October 2006 to April 2009. Preceding IRET, he was Senior Vice President and Chief Investment Officer from 1993 to 2006 of Omaha-based Magnum Resources, Inc., a privately held real estate investment and operating company. Mr. Walters was an officer and senior portfolio manager at Brown Brothers Harriman & Co. and also held investment management positions with the Kiewit Companies and Piper Jaffray. He is a member of the Board of Directors and Audit Committee of Bridges Investment Fund, Inc. Kelly enjoys various forms of "on and off-road" motorcycle riding, the hunting of upland game and waterfowl, domestic and international travel, and a measured amount of golf.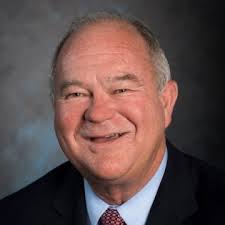 Herb Hames Regional Chapter Liaison
Mr. Hames works with Boys Town to help raise money to support their mission of helping at risk kids overcome their problems. The funds raised have paid for building repairs, sports camps, and new equipment. Mr. Hames also serves on the executive board of the Omaha FBI Citizens Academy Alumni Association (CAAA). For 30 years, Mr. Hames has developed a strong reputation as a key community leader and volunteer in the Omaha area. Mr. Hames has spent hundreds of hours each year representing the annual College World Series (CWS), held in Omaha. He serves as ticket chairman, deals with the media, and works with the teams, the NCAA, and the general public to help make the CWS a fan-friendly event. He has networked with several other community leaders, allowing him to provide donated tickets to many youth groups around the Omaha area. Mr. Hames is involved in many organizations in the Omaha area; Omaha Estate Planning Council, Omaha Street School and CWS Board.
---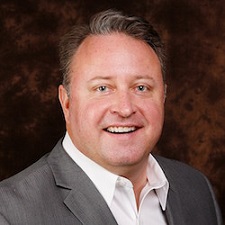 Troy Brueckner Board Member
Troy A. Brueckner is a Certified Information Systems Security Professional (CISSP #409914) with a long track record of assisting organizations improve data confidentiality, integrity, and availability. Mr. Brueckner joined CyberArk Software, Inc. (NASDAQ:CYBR) in 2013 to assist in their mission to "Provide a new layer of security to protect the heart of the enterprise from advanced cyber threats." Previously, Mr. Brueckner served as Vice President for Infogressive, Inc., an information security firm headquartered in Lincoln, NE which has twice been recognized by Inc. Magazine as one of the fastest growing companies in Nebraska.
Mr. Brueckner graduated summa cum laude from Bellevue University with a B.S. in Business … as well as minors in Computer Information Systems, Organizational Communications, and Communication Arts. He is a 2015 graduate of the FBI Citizens Academy and he is an active member of InfraGard, a partnership between the FBI and the private sector dedicated to sharing information and intelligence to prevent hostile acts against the United States. Prior to becoming a member of the Omaha FBI CAAA Board of Directors, he served as President of the (ISC)2 Omaha-Lincoln Chapter (International Information System Security Certification Consortium). He has also served Vice President of Exchange Club of Omaha, a service organization dedicated to Americanism, community service, and youth programs with a focus on the prevention of child abuse. Similarly, he has volunteered for Safe and Secure Online, educating children, teachers, parents, and the elderly about technology-related dangers … and WATCH D.O.G.S., a one-of-a-kind, school-based father involvement program that works to support education and safety.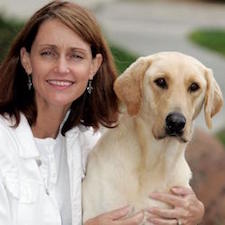 Pam Wiese-Bundy Public Relations
Pam Wiese-Bundy is the VP of Marketing and PR for the Nebraska Humane Society. She and husband Jeff live with several canines and enjoy all things dog!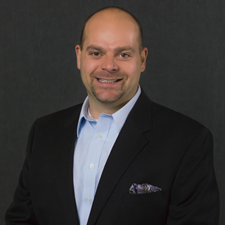 Todd Studnicka Board Member
Todd Studnicka joined PayPal when it was still a financial startup in 2001, and currently serves as PMO for the Business Development Multi-Media Experiences team. He is also deeply involved with the health and expansion of PayPal's Patent portfolio. Previous to Todd's current position, he was a Sr. Engagement Manager and was responsible for technical integration projects with clients in the Top 100 Internet Retailers segment. Both Todd and his wife Susan are native Nebraskans, and moved to Omaha shortly after graduating from the University of Nebraska–Lincoln. They have two daughters, Sydney and Shaylee that keep them very busy with sports and show choir events. Todd volunteers time with a number of programs that focus and promote gender equality and inclusion in the work place. He is also actively involved and a current Executive Board member with the FBI Citizens Academy Alumni-Omaha. Todd enjoys additional experiences outside of work such as fishing, big game hunting, DIY project builds, and Husker volleyball with the family.
---
Sarah Smith Board Member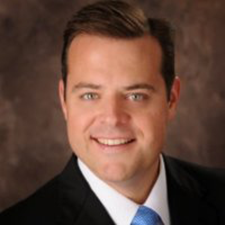 Steve Patterson Board Member
Steve Patterson is a Vice President and Financial Advisor with NVC Wealth, where he provides financial planning, investment management and employer retirement plan services. Steve grew up in Omaha, Nebraska and resides there with his wife Dana and children Megan, Grace and Stephen, Jr. He earned both his B.S.B.A. and M.B.A. degrees from Creighton University. He has been actively involved in a variety of civic leadership and volunteer roles in the Omaha community.
Mark McCormack Board Member
---
---
Connor Sharp Board Member
Amy Hornoker Board Member
Doug Hegarty Private Sector Coordinator
Amy Adams Public Affairs Specialist
---